WASTE EQUIPMENT REFURBISHMENT

RECONSTRUCTION

All units are thoroughly cleaned and inspected for thin & damaged metal that may need replacing. Bent, damaged or rusted areas (Replaced and Rebuilt)

Complete overhaul of presshead, New metal, New guides and fake presshead , New wiper blades.

HYDRAULIC COMPONENTS

Rebuilt cylinders are inspected, repacked with new seals or packing, pressure tested and installed with new cylinder pins.

New cylinders are installed with new cylinder pins.

All hydraulic hoses and fittings are replaced

Service Existing Power Unit

(When ever unit is changed out)

Change oil, Set pressures, New filter, New power hoses, New quick connects

ROLLERS & NEW DOOR SEALS

Nose & Ground Roller components will be replaced (If Needed)

All rebuilt compactors will come with New Door Seal

Compactor is Water Tested for leaks front & rear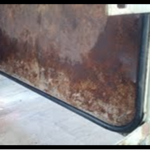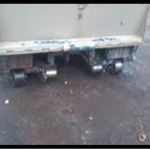 PRIMED AND READY FOR YOUR CHOICE OF COLOR

INSTALLING & TRANSPORTING

  We can change out compactors without any down time, (as long as the compactor is the same model, and no fabricating required of chute or dog house). 

JGM can transport compactors from yard to location.

OUR GOAL !!!!

•

TRY TO SAVE ANNUAL COST WITH YOUR COMPACTORS.
•

ESTABLISH JGM CLEANING AS A ( ONE STOP SHOP ) COMPANY FOR COMMERCIAL COMPACTOR EQUIPMENT, TO BETTER SERVE YOUR COMPANY. 
•

CLEANING ( FULL WATER RECOVERY )
•

SERVICE & PREVENATIVE MAINTENANCE
•

REBUILDING COMPACTORS
•

INSTALLING
Waste Equipment Cleaning       Waste Equipment Maintenance & Repair     Waste Equipment Refurbishment

APPLICATIONS

We can manufacture applications such as doghouses, chutes, and enclosures to fit any location's needs.

Walk on- Rear feed- Double doors

Right side feed for 5yd PreCrusher